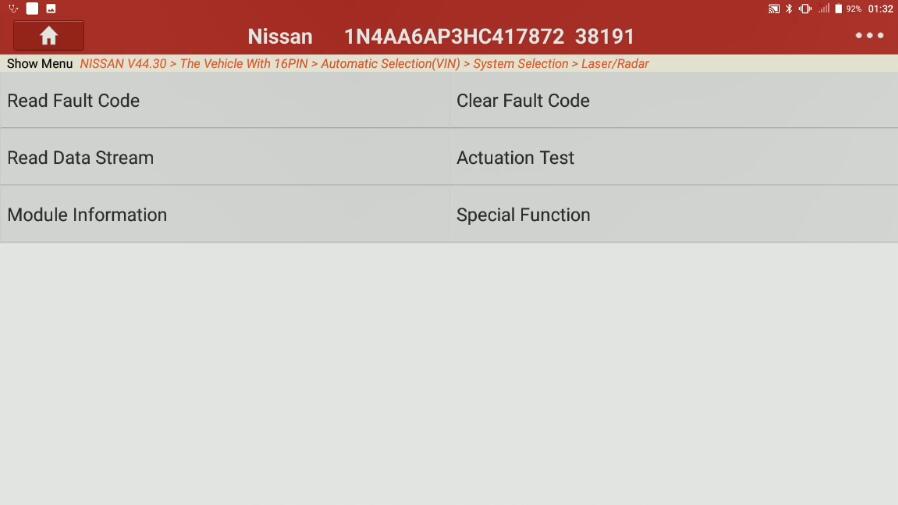 In this instruction,i will show you guide on how to use Launch X431 Throttle to setting fault Forward Emergency Brake for Nissan Maxima 2017. And for more Nissan repair,please check:Nissan Trouble Repair.
Procedures:
Connect Launch X431 Throttle to Nissan Maxima OBD port,and then enter menu to select [Nissan].
Select [The vehicle with 16PIN],the confirm the VIN and select [OK]
Select [Automatic Selection(VIN)]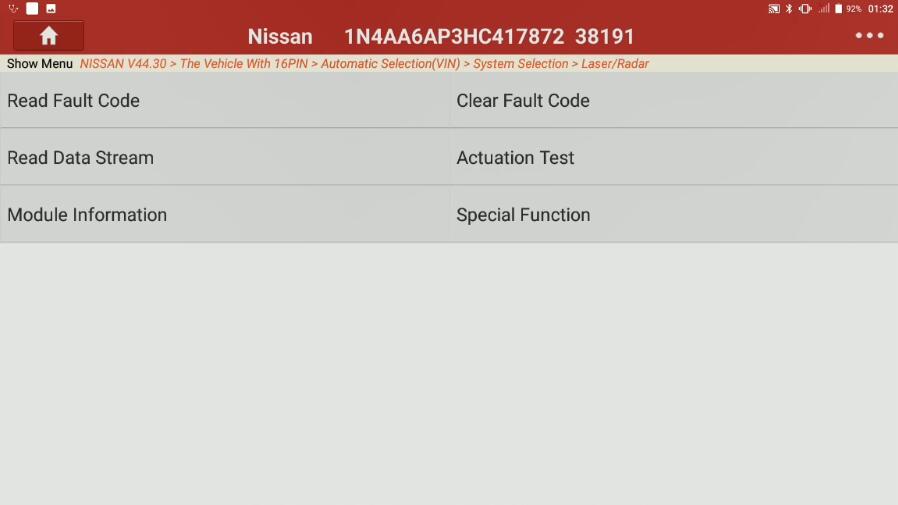 Then confirm VIN,Model,Year and select "OK"
Select [System Selection],then select [Laser/Radar]
Select [Special Function]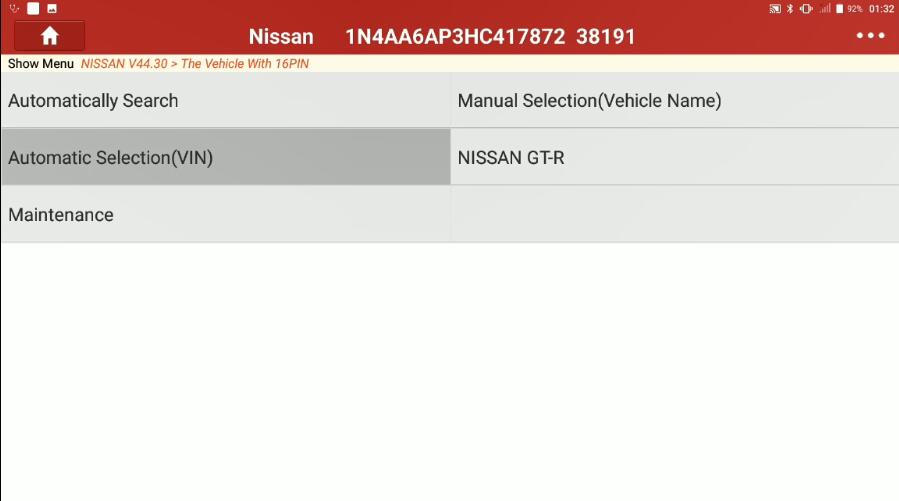 Select [FEB Default Setting],then select [OK]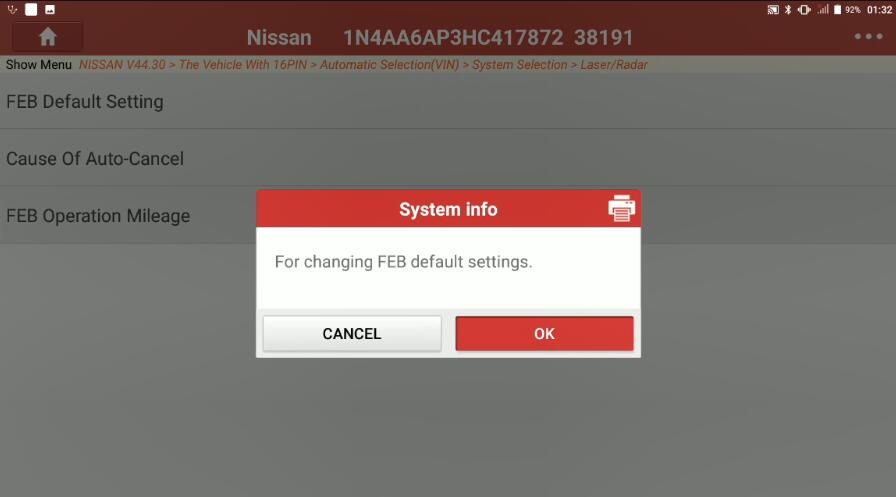 The Forward Emergency Brake default setting can be adjust "Off" or "On"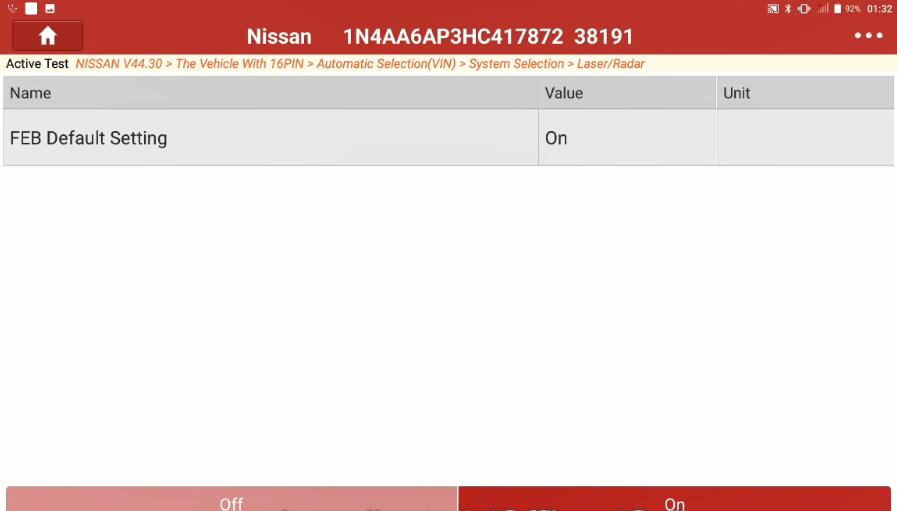 Done!