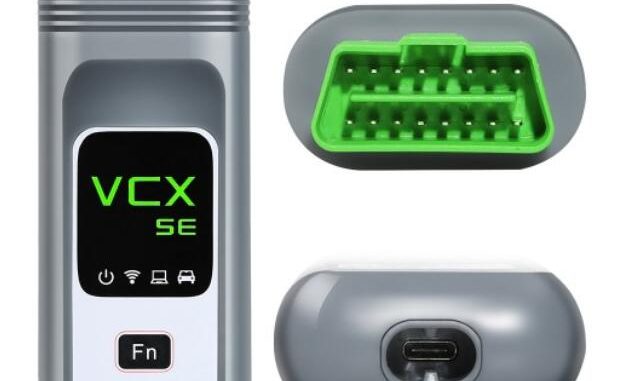 If you are looking for a cheap j2534 programmer that works for many brands, check 2022 top 3 j2534 passthru devices below.
VXDIAG VCX SE
SVCI J2534
Godiag J2534
Image
Software
Ford IDS

Mazda IDS

Toyota Techstream

JLR SDD

Honda HDS

Subaru SSM3/SSM4

Benz Xentry

Volvo VIDA

BMW ISTA

VAG ODIS

Pcmflash

Forscan

PCMHumer

Ford IDS

Mazda IDS

Toyota Techstream

Land Rover/Jaguar SDD

ScanMaster-ELM V2.4.12
PCMSCAN V2.1
ELMconfig
Forscan
FOCCCUS
FF2

Honda HDS

Ford IDS

Mazda IDS

Toyota Techstream

Forscan

ODIS

pcmflash

ELMConfig, Forscan, ScanMaster

Volvo VIDA

GM GDS2

Operating system
Windows 7/ 8/10/11, 32/64bit 
Win7 64bit, Win 8, Win 10
Windows 8/10/11, 32/64bit 

(Don't work on Win7)

J2534 passthru
Yes
Yes
Yes
Online Module Programming
Yes, need online account, Ford, GM, Honda, Toyota etc online programming tested ok
Yes, need online account. Only Ford/Mazda online programming tested ok
No tested
License
Customize license
No
No
Firmware update
Update online
No
No
Software update
Update by link (except Benz and BMW thru HDD/SSD)
Update by Link
Update by Link
Ford trucks 12 V 1998-2006 with PWM protocol ( F series supported)
Not working on some F series pre-2010
Yes
Unknown
Price
$159
$129
$29.99
In sum:
1). Speed
VXDIAG VCX SE is quick. This is unbelievably fast comparing with SVCI J2534.
The SVCI is also not bad, but VCX SE is 6 or 7 times much faster than virtual machine if you run the clone from vcm2.
2). Stability
VXDIAG VCX SE is more stable than STIC j2534 when used as Ford/Mazda j2534 passthru device.
3).
VCX SE supports much more brands then SVCI and Godiag. STIC and Godiag does not have Benz and BMW optional license, VXDIAG does.
4). VXDIAG software is always kept up-to-date. The VCX is compatible with Ford IDS V128 and without change date. The SVCI with red housing only can make it working with old loader and V125, I have to install it in date 05-05-2022 , and make a batch file to change to that time so it works and don't expire.
5).Godiag cannot be used as j2534 passthru for online programming so it is a fraction of VCX and SVCI price.
For diagnostic purposes and DIYers, godiag j2534 is a good start.
For programming, better choose vxdiag vcx se.