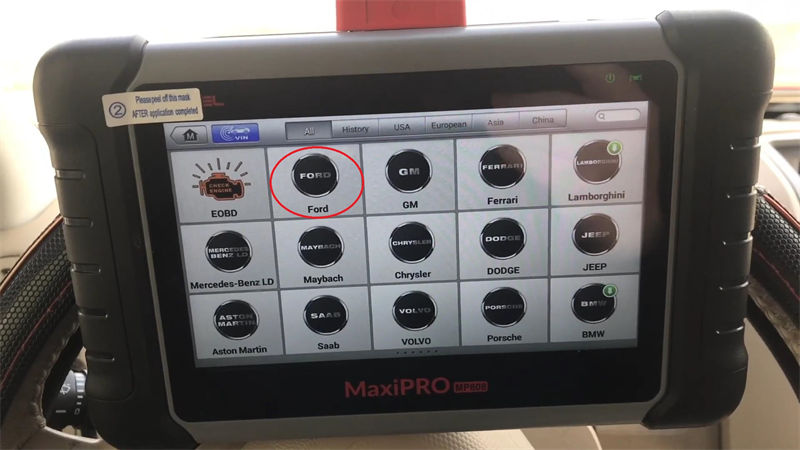 If you experience intermittent brake loss under hard braking, try bleeding the ABS pump before replacing it. This is because running the ABS brake bleed procedure can release the stuck valve in the pump. This is exactly where the Autel MaxiPRO MP808 scanner can help.
Instead of dumping money into a new pump(master cylinder) directly, it's worth a try. Following is a quick demonstration on how to do.
Autel MP808 Bleed ABS Pump Procedure
This is testing on a 2009 Ford Escape XLT.
Connect MP808 to OBD.
Turn ignition on without starting engine.
Diagnostics >> Ford >> Automatic selection >> Read >> OK >> Yes
Is the vehicle fitted with a factory installed navigation system? Not equipped.
Hot functions >> Brake bleed >> ABS(Antilock braking system) service bleed
Before continuing refer to workshop manual and complete all necessary steps before starting test.
Prepare vehicle for test.
Turn ignition on.
Depress the brake pedal and HOLD.
Press "OK".
ABS service bleed operation in progress…Just wait.
Pumped it back up now, it's firm.
You can hear the sound during process.
Function complete!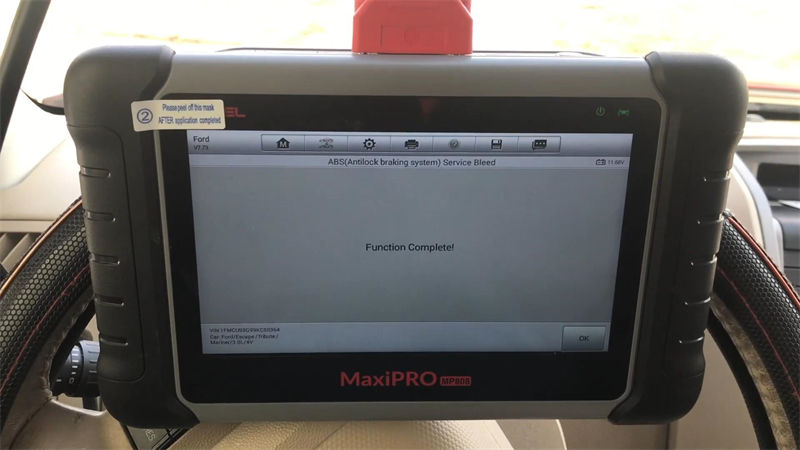 My problem was only solved by bleeding the brakes. It's not guaranteed to always be repaired, but it's still worth doing before replacing it. You will still need the MaxiPRO MP808 Tool to program the new pump.
More information about Autel Scanner, please refer to https://www.obd2tool.com/