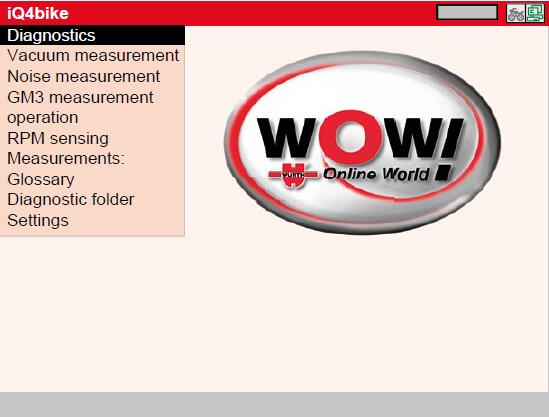 Diagnostics under >ECU communication<
ECU communication is used to exchange data between tester and system.
Communication is necessary for the following tasks:
• reading/deleting fault memories
• displaying parameters
• carrying out actuator tests
• carrying out basic settings
• coding ECUs
• service resets
ATTENTION!
Trouble-free communication is possible only if:
· all pins of the diagnostic connection are correctly assigned.
· the motorcycle is identified correctly
Therefore, identify the motorcycle as exactly as possible.
· voltage of motorcycle electrical system is not lower 11,5 V. Use external power supply if
necessary.
· all power consumers are turned off
· the diagnostic plug is connected to the motorcycle
· accessory equipment, radio, CD changer etc. are connected correctly
· ignition ON
NOTE
Always turn off the ignition before connecting or disconnecting the diagnostic plug from
the motorcycle. If you wish to read out several fault memories one after the other, turn off
ignition after every readout process and turn on again for the next process.
Steps:
1. Connect the ST2 diagnostic cable to iQ4bike.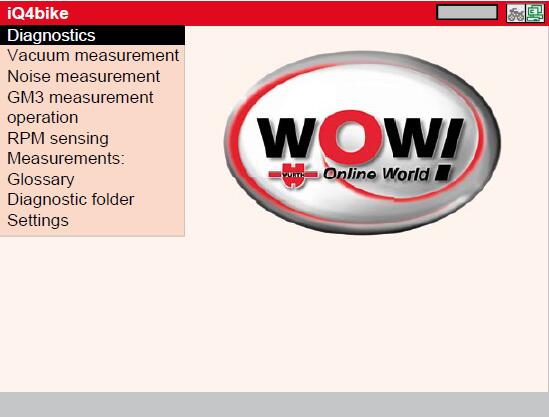 2. Select and confirm >Diagnostics<.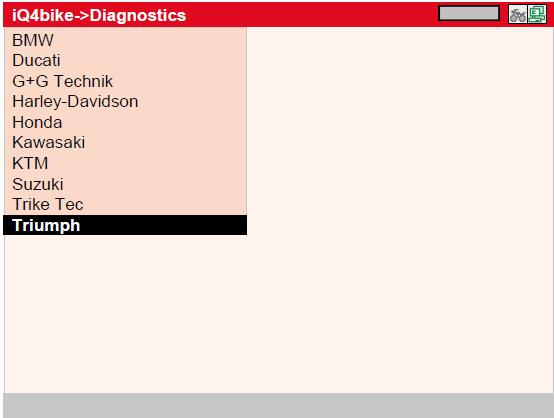 3. Select and confirm the manufacturer.

4. Select and confirm the motorcycle group.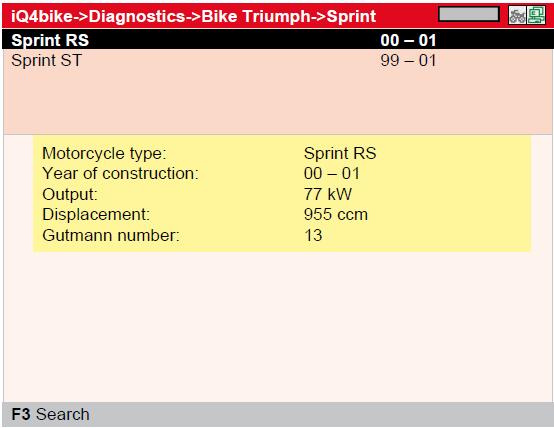 NOTE
A light yellow info window appears for approx. 15 s. containing the data of the marked
motorcycle. Press F3 Search to open a window with search criteria for the motorcycle
identification.
5. Confirm >F3<.

NOTE
About >Diagnostic programme<:
There is an indication of the diagnostic types possible for the motorcycle.
6. Select and confirm the search criterion, in this case year of construction.

7. Select and confirm the year of construction.

8. Select and confirm the motorcycle type.

9. Select and confirm the diagnostic type.

NOTE
F3 Connection Location of the diagnostic connection.
10. Select and confirm a system.

NOTE
F1 Info Information about the selected system.
F2 Menu Information on the communication parameters. In case of a complaint,
WOW! requires this information to detect and repair the fault.
Leave the info menu with ESC
ATTENTION!
Modifications of the data can lead to malfunctions.
11. Connect the diagnostic plug.
12. Ignition ON.
ATTENTION!
Follow the instructions on the screen without fail.
13. Continue with .
14. Enter the licence number and accept with >F1<.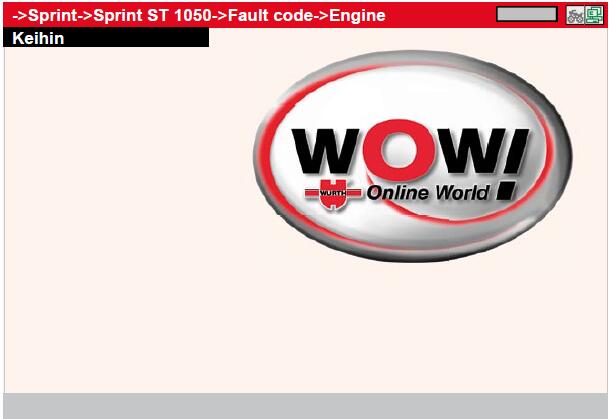 Communication to the ECU is being established.
The sections with the types of diagnoses contain further information.