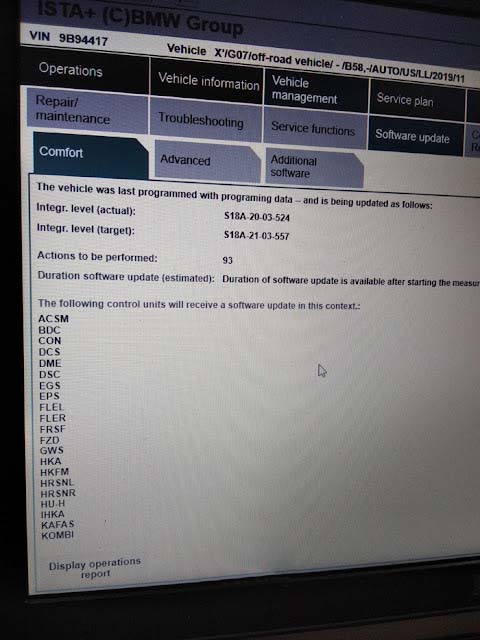 Problem:
there is a car 2020 year model, X750i . I want to program right Headlight only with Icom ISTA+ but there is I couldn't find single ecu programming option,
Software is calculating for many control unit update,
Im new with Icom, Is there any way to do it, Im a bit afraid to do full programming as its time consuming and may cause something wrong with other ECU's.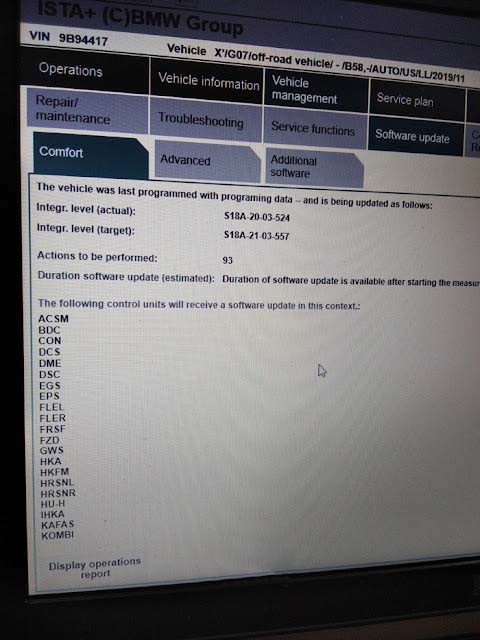 It's better to program a single ECU using ESYS and ENET cable. Ista cant program one module. Esys is much safer and is faster. ISTA does not allow for "Expert" mode for single ECU flashing. All G-Series car are safe to flash using ENET and ESys.
loading..