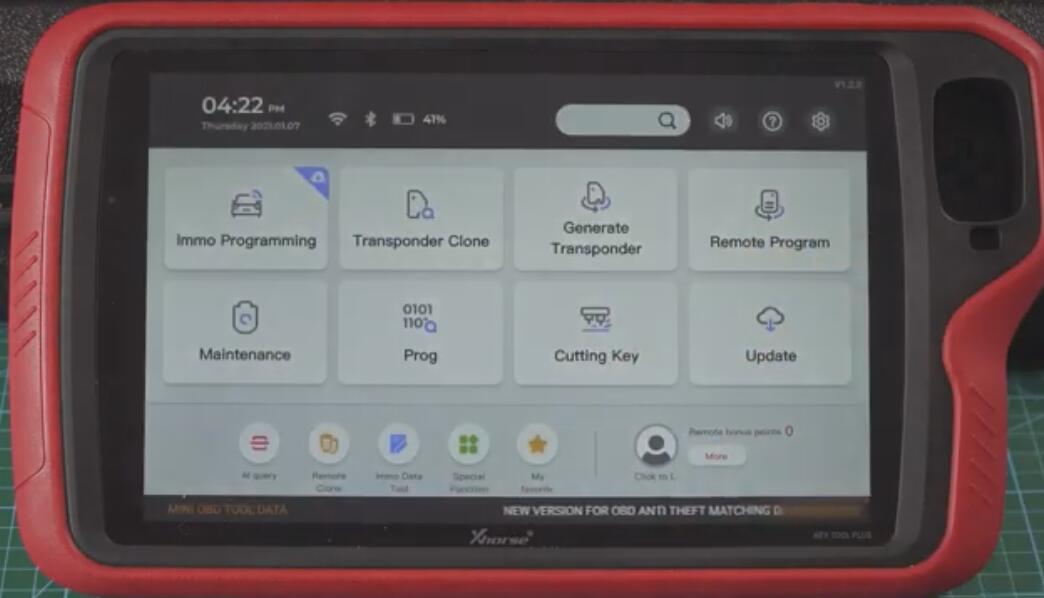 KEY TOOL PLUS provides users with functions including key programming, key learning, ECU coding/ adaption/ replacing, diagnostic function, etc. to best resolve most problems they met in immo programming for Volkswagen and AUDI cars
KEY TOOL PLUS can achieve BMW CAS1/ CAS2 /CAS3 /CAS3+ /CAS4 /CAS4+ OBD key learning, FEM/BDC key programming, File Make Key, ECU ISN reading, ECU and CAS synchronization, etc. Getting work done has never been easier.
KEY TOOL PLUS offers users all-rounded and professional security solutions for Mercedes-Benz. The device helps with FBS3 Keyless-go smart key programming, all key lost, adding keys, enabling & disabling keys and 曰S/EZS,ELV, ECU, gearbox, ISM replacing.
VVDI Key Tool Plus Pad supports over 20,000 car models worldwide. We can select the car brands and car models on the immo programming interface. On this smart platform, we can easily find the car models we need by brand area, brand name, and A-Z word search.
Key Tool Plus is designed with Prog function, which can work as a solder-free programmer,  directly reading and writing common modules and chips for plently pof car models. Xhorse is the first to offer this tergrated solution.
KEY TOOL PLUS supports reading and writing common modules and chips. It covers "EEPROM and FLASH", "IMMO", "Instrument", "Airbag", and "ECU", etc.
Xhorse​ VVDI Key Tool Plus Pad update within the android tablet
Go to Setting- system configuration-  Enable WiFi network connection
One key update system
Then select database language, optional language: English French Portuguese Spanish Russian
Then update app, firmware, software
How to Update Xhorse VVDI Key Tool Plus Pad