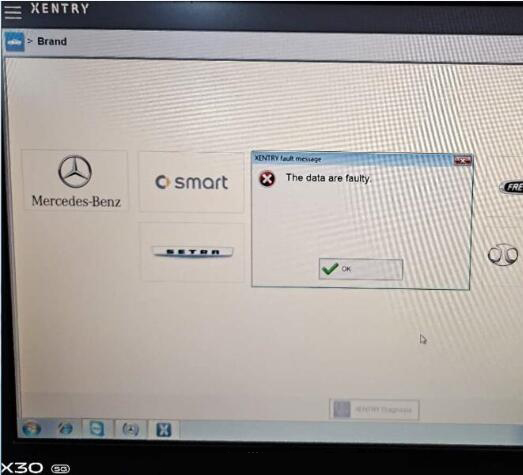 Recently, some customers reported that their V03.2020 MB SD Connect C4 software could not be opened and the error "Data Error" popped up as shown below.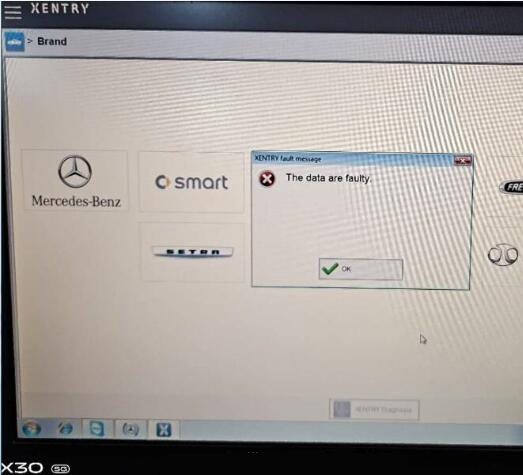 possible reason:
The initial conclusion is that this is caused by clicking the upgrade icon here.
The solution provided by obd2tool engineers:
1: Please do not click on the upgrade icon, otherwise it will be updated.
2: In addition, please change the file name "AddOnCenter.exe" to "AddOnCenter.ex_", it will not be updated automatically. After modification, restart the computer.
3. If you encounter a "data error" error in the 2020.03 MB SD Connect C4 XENTRY software,
Please download the following link for free to repair.
Xentrypatch202003: https://share.weiyun.com/5uIxwgI
Password: eswr9a
Size: 2GB
Security: No risk!
4. After fixing the error, restart the computer and then run the Xentry software again
This is the video for reference:
https://www.youtube.com/watch?v=RZEY9uALtmA
Faye
The above solution also applies to the Xentry software "data error" error of 2019.12. The difference is the Xentry patch download link.