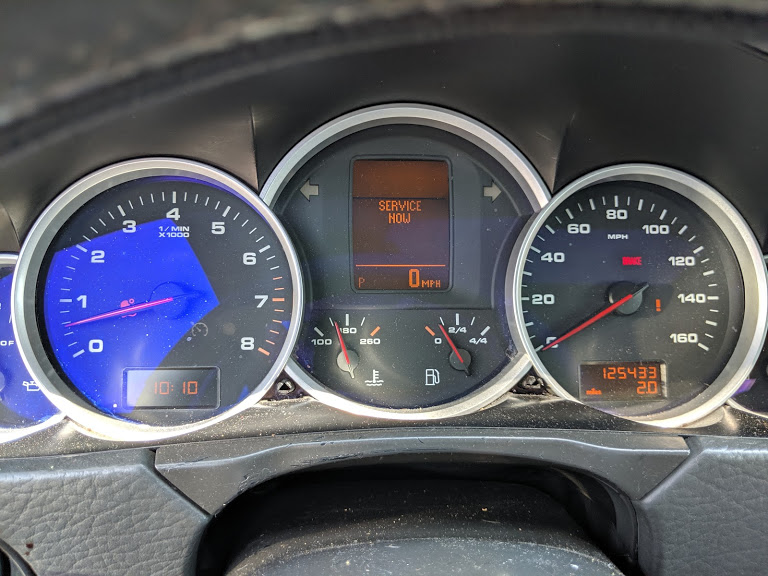 In this article, we take a look and review some of the best OBD2 scanners for Porsche. With hundreds of OBD-II scanners on the market, it is overwhelming for many Porsche owners to figure out what is the best OBD2 scanner for Porsche.
While you can diagnose Porsche check engine light with a standard obd2 scanner, you can not diagnose airbag, transmission, and other systems without a scanner that can read Porsche specific fault codes.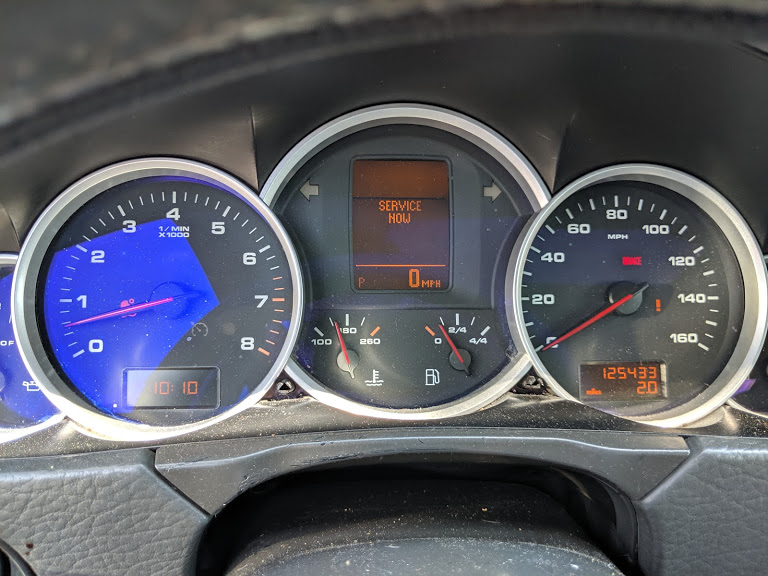 Scanners we review here range from $140 up to $700 and can diagnose multiple Porsche systems including Engine, Anti-lock Brake System, transmission, airbag and more.
1. Autel MaxiDAS Professional Scanner
Who is this scanner for?
The Autel MaxiDAS is a professional level diagnostic scanner for Porsche and other makes. While it is the most expensive scanner on this list, it is also the cheapest scanner that you can get that will offer similar functionality to a dealer level scanner.
What do we like?
The Autel MaxiDAS can not only access all Porsche systems and modules, but it can also carry out sensor activations, programming and display live sensor data from all the modules.
Another advantage of the Autel MaxiDAS is that it covers almost all makes and makes and is not just for diagnostic Porsche vehicles.
What don't we like?
This scanner is a bit expensive for Porsche owners who may only use it a couple of times.
If money is not a concern this is without a doubt the best Porsche scanner for the money.
Whos is this scanner for?
PIWIS is a diagnostic scanner for Porsche dealers and mechanics.
Porsche PIWIS is the most powerful diagnostic tool for Porsche vehicles. It is used at Porsche dealerships for diagnosis, troubleshooting, and programming.
It allows you to:
* read/clear error codes,
* view live data stream,
* any module programming,
* perform any component testing,
* view maintenance information,
* display wiring diagram,
* much more.
What do we like?
Porsche Piwis Tester II can help you diagnose and program anything on a Porsche. It works on new and old Porsche vehicles.
New Panamera vehicles can be diagnosed with Porsche Piwis Tester II.
What don't we like?
PIWIS scanner is too expensive and difficult to use. You most likely won't be able to get a hold of Porsche Piwis unless you are an auto repair shop.
Porsche Piwis 3 Advantages:
* New DoIP Ethernet diagnostic technology, support for models with DoIP diagnostics after 2017.
* Multi Languages available for diagnosis: English, US English, German, French, Italian, Spanish, Japanese, Chinese, Russian, Portuguese
* Software version: V38.400.000
* New operating system and more intuitive software interface
* Maintenance, repair, control unit replacement, programming code.
* Login online anti-theft matching programming.
* Guided fault finding.
* Maintenance circuit diagram view.
* Engineer mode (development version) can support special functions such as installing, modify, Flash.
* Process malfunction navigation, showing all interior circuit diagram. Specially if Porsche were produced after 2005. The PIWIS III has original oscillometer and multi-meter Function.
Piwis 3 diagnostic functions:
Read trouble code
Clear trouble code
Show ECU information
Test live data
Display actual values
New Car Models Available :
Panamera (971) 2018
Cayenne (92A) 2018
Macan (95B) 2018
991 (991) 2018
Also support All Other Old car models
Conclusion:
If you are Porsche owner looking for a dealer level scanner you will get similar functionality with Autel MaxiDAS.
MaxiDAS provides the in-depth diagnostics and also works on 20+ vehicle makes including Europen, Asian and Domestic vehicles.
The PIWIS 2 in this list work on most 1996 and newer Porsches such as Porsche 996, 997, 911, Boxter, Cayenne, 993.
Before you purchase a Porsche OBD2 scanner, you should always check system coverage for your particular Porsche model and year.
https://www.obd2tool.com/blog/2020/03/09/choosing-the-best-obd-ii-scanner-for-porsche-vehicles/