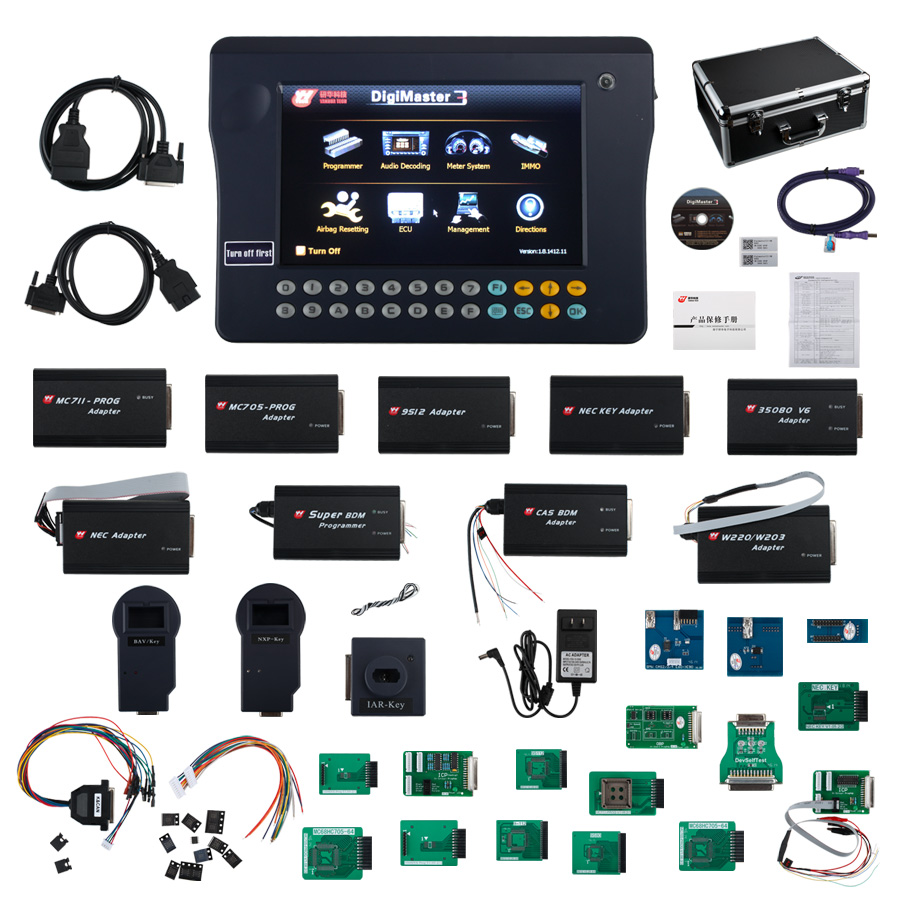 Digimaster 3 odometer correction master works with various types of adapter can support odometer correction, audio decoding, airbag resetting, engine ECU resetting, IMMO, and programming key for Benz &BMW etc. Here mainly share the guide to add new key to BMW by Yanhua Digimaster 3 and 9S12 adapter.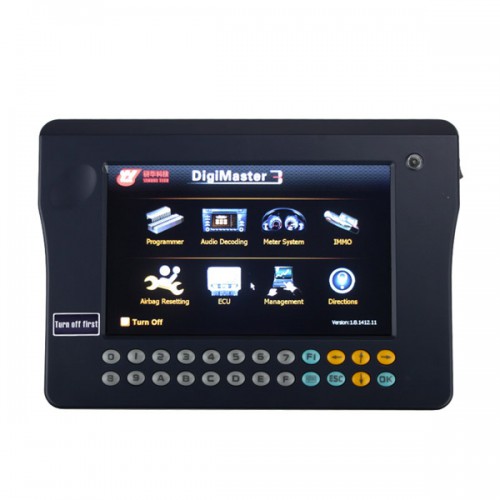 Step-by-step guide to program BMW key:
Step 1: Enter the Best Odometer Correction Tool Digimaster 3 main menu
Go to the BMW key programming page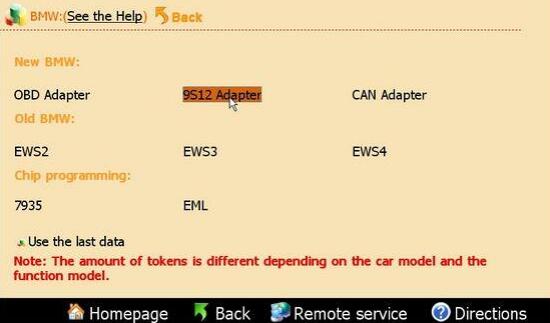 Step 2: Make sure Digimaster 3 connect to the vehicle correctly, you can refer to the connection picture in the Help function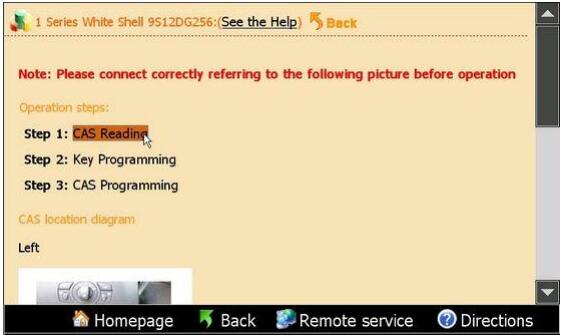 Step 3: Click "Step 1: CAS Reading"
After read the data, the following interface come up, the red key No. has been used.
Choose the Key No. you want and click "Next" to finish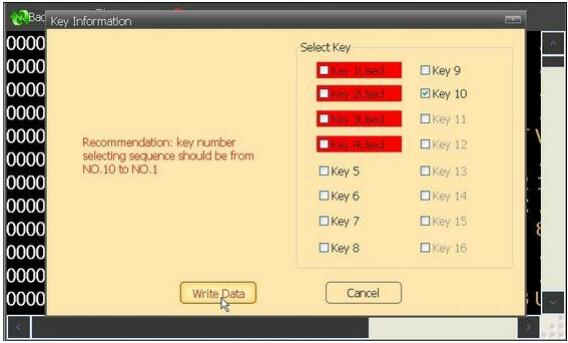 Step 4: Select "Step 2: Key programming"
Place the key in the slot of the adapter (If the key is YH Key please make sure it was registered before programming)
Click "Next". The pop-up dialogue will show the information of the current key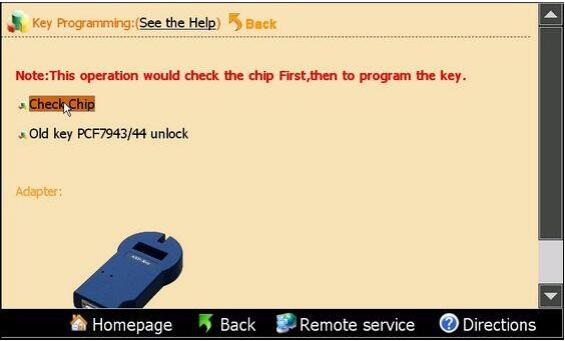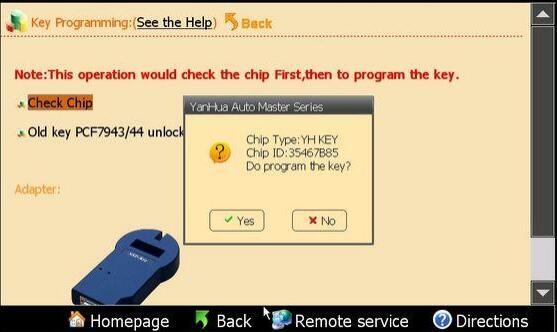 Step 5: Choose the Key No. you want to program, it will pop-up the tokens dialogue box, click "Next" to continue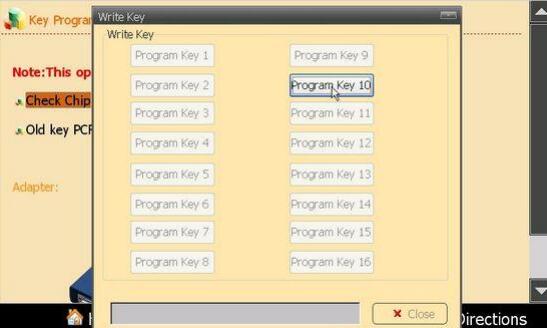 Step 6: During the programming process it will prompt you the quantity of the used key and the key can be bond, click "OK"
When the used key has reached to 20, the key storage area was full, you need to go to the management center to update key list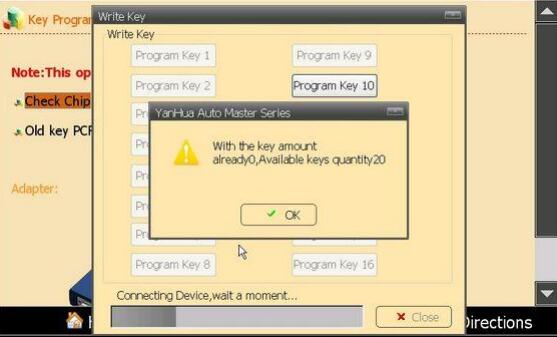 Step 7: Connect the 9S12 adapter to Digimaster III, click "Step 3: CAS programming" to write the data back to the CAS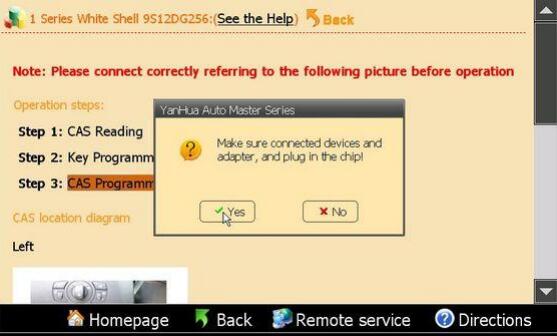 Please kindly notice:
If your BMW key was successfully programmed once, and you want to change to another key No. or another car, please contact our dealer.
Digimaster III BMW Key Programming List:
Area
Car brand
Car model
Method
Adapter
Storage
Location
Europe
BMW
New BMW 9S12 Adapter
7 Series 912DG128A (3K91D)
CAS: Memory Directly
CAS: 9S12
Key Programming:
NXP-Key
CAS+
Key Chip
Europe
BMW
New BMW
9S12
Adapter
7 Series
912DG128
(0K50E)
CAS: Memory
Directly
CAS: 9S12
Key Programming:
NXP-Key
CAS+
Key Chip
Europe
BMW
New BMW
9S12
Adapter
1 Series White
Shell
CAS 9S12DG256
CAS: Memory
Directly
CAS: 9S12
Key Programming:
NXP-Key
CAS+
Key Chip
Europe
BMW
New BMW
9S12
Adapter
1 Series Black
Shell
CAS 9S12DG256
CAS: Memory
Directly
CAS: 9S12
Key Programming:
NXP-Key
CAS+
Key Chip
Europe
BMW
New BMW
9S12
Adapter
3 Series White
Shell
CAS 9S12DG256
CAS: Memory
Directly
CAS: 9S12
Key Programming:
NXP-Key
CAS+
Key Chip
Europe
BMW
New BMW
9S12
Adapter
3 Series Black
Shell
CAS 9S12DG256
CAS: Memory
Directly
CAS: 9S12
Key Programming:
NXP-Key
CAS+
Key Chip
Europe
BMW
New BMW
9S12
Adapter
5 Series White
Shell
CAS 9S12DG256
CAS: Memory
Directly
CAS: 9S12
Key Programming:
NXP-Key
CAS+
Key Chip
Europe
BMW
New BMW
9S12
Adapter
5 Series Black
Shell
CAS 9S12DG256
CAS: Memory
Directly
CAS: 9S12
Key Programming:
NXP-Key
CAS+
Key Chip
Europe
BMW
New BMW
9S12
Adapter
6 Series White
Shell
CAS 9S12DG256
CAS: Memory
Directly
CAS: 9S12
Key Programming:
NXP-Key
CAS+
Key Chip
Europe
BMW
New BMW
9S12
Adapter
6 Series Black
Shell
CAS 9S12DG256
CAS: Memory
Directly
CAS: 9S12
Key Programming:
NXP-Key
CAS+
Key Chip
Europe
BMW
New BMW
9S12
Adapter
7 Series(E66)
9S12DG256
CAS: Memory
Directly
CAS: 9S12
Key Programming:
NXP-Key
CAS+
Key Chip
https://www.obd2tool.com/blog/2020/02/17/digimaster-3-program-key-to-mercedes-benz-w220/