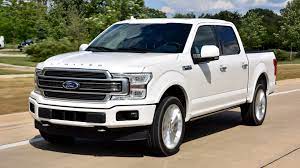 Tried on a 17 f150 and it gets 100% and autel im608 resets security access failed. It doesn't even ask for a login. The option is there on the Immo page but doesn't ask for a login or anything.
Keep your IM608 with the latest update. There was an update for the ability to reset parameters from 2018. The latest update confirmed that this issue has been fixed.
Quick update on this, truck came back today and parameter reset went through and everything worked. Took about 20ish mins for the parameter reset but it worked. So it isn't dealer only.
BCM replaced
Re programmed
Key programmed
Parameter reset done
All good!
Haven't updated or anything since last time I tried.
This can be also done by J2534 with OEM subscription. The VCI of the IM608 can act as your j2534 but you still need the software downloaded from motorcraft and pay them to use. You must be a member of NASTF.
You use FDRS or FJDS depending on which vehicle you are working on.
FJDS only supported pcm tcm and couple of other modules for programming and reprogramming. No diagnostic and special functions are available.