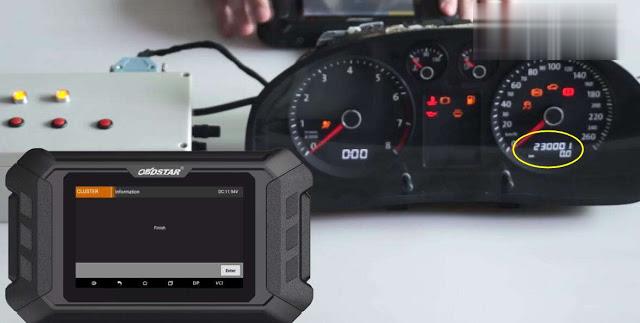 Here is a instruction on how to use OBDSTAR Odo Master to correct the mileage for VW 2008 odometer.
Note:In this test repart,it is perform on bench,and you can connect to your vehicle by OBD port directly.
Procedures:
Enter menu to select "VW"
2008-VW-Mileage-Programming-by-OBDSTAR-ODO-Master-1
Select "VW V31.99″
Initizlizing,please wait
Select from vehicle
Select "Passat"
Select "VDO K Line"
Reading mileage…
Now it will show the current mileage:250000 km
Then input new mileage value:230000
Now finish,it will show you the new value
Done!