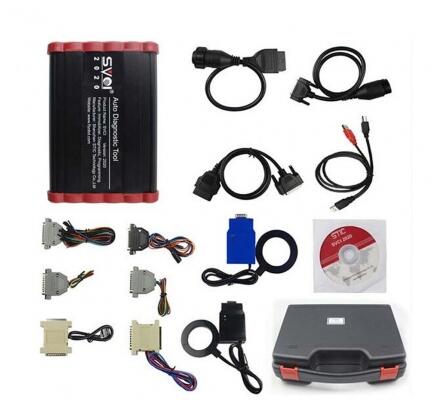 1. How to Solve SVCI 2020 QuickLoader.exe-System Error Solution
I've recently bought an SVCI 2020 (FVDI 2020 clone) hardware.
It came with an installation DVD. I installed the application and 2010 2012 C++ redistributable packages but every time that I want to use the application I receive this message:
"QuickLoader.exe-System Error
The code execution cannot proceed because mfc110u.dll was not found."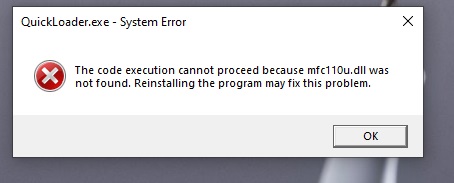 When I go to my Windows\System32 folder the mfc110u.dll file is there but I keep receiving the error that the file was not found!
Reinstallling the program may fix this problem.
I appreciate any help to fix this annoying issue.
Solution:
Go to patch folder, install all 4 exe. and should work.
2. How to Install SVCI 2020 Software:
There is only one executable file on the CD-ROM.
Double-click "AbritesCommanderSetup.exe" to start the installation.
Do not plug the USB into the computer during the installation.
After the installation is complete, connect the USB to the computer.
3. How to use SVCI 2020 Quick Start Software
1.VCI 2020 Quick Launch Software has 42 shortcut icons. Left-click the icon to launch the corresponding software.
2.Compared to the quick launch of SVCI 2018, the activation dialog is not displayed after clicking the icon.
3.The last icon is the firmware upgrade program. Click it to start the firmware upgrade program.
4.You must be online to download the latest firmware program. After downloading, click Update to update the firmware program.
5.After clicking the icon, the dongle program icon will appear in the tray at the bottom right corner of the computer.
6.The dongle program cannot be exited while the software is running.
4. What's the difference between SVCI 2020 and SVCI 2018
SVCI FVDI V2020 Hardware Difference:
1.SVCI 2020 has fewer button batteries than SVCI 2018.
2.SVCI 2020 does not need to be activated, it will not lock the machine, and the serial number will not be lost.
https://www.obd2tool.com/blog/2020/01/27/svci-2020-fvdi-avdi-abrites-commander-faq/